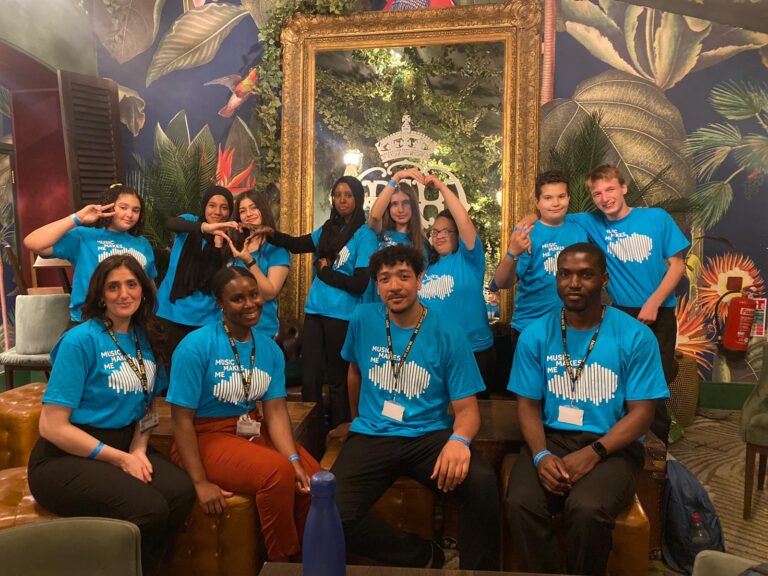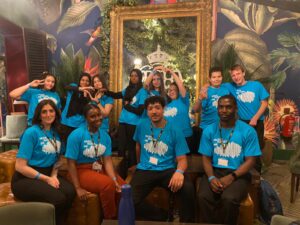 Last year we were approached by Music Hub who work on supporting students who are either blind or partially sighted through their musical senses programme. In relation to this programme, they decided to prepare a large-scale multi-school performance event that would take a place at the Royal Albert Hall in June 2023. The gig/ multi school performance, titled, 'Music Makes Me', was based on music being written by Emily Stratford and Gabriel Krchnavek who are both SEND Music Teachers in QE2 and College Park, and also work for the Tri Borough Music Hub.
The musical story projected a day in the life of a young neuro-diverse person and how music helps with their emotional regulation and how they navigate the day. Emily came to our school last year in May 2022 and worked with our DSP students on writing a song with the focus on what it is like to have a hearing impairment as a young person. Our students created a song about how they experience music. They came up with the title 'Music is My Medicine.' They chose the genre, tempo, instruments and content. On 27th June, our DSP and SEN students performed at the Royal Albert Hall.
The live performance was phenomenal, the atmosphere and the energy were incredible. Our students were amazing and they did us proud! They have represented our school in the best possible way and showed that they truly are 'the best that they can be'! We would like to say a massive thank you to Ms Ibnol-Faqir for leading on this project and ensuring that students practiced every week. She has put in a lot of time, energy, effort, love and patience! I would also like to thank Mackenzie and Jonathan who have equally supported students with practicing the songs and to Ms Green for all of her hard work behind the scenes.